INVESTOR RELATIONS
United Development Company Q.P.S.C. (the "Company") was incorporated as a Qatari Public Shareholding Company in accordance with the Emiri Decree No 2 on 2 February 1999 whose shares are publicly traded. The registered office of the Company is situated in Doha and its registered office address is P.O box 7256, Doha, State of Qatar.
UDC activities cover a multitude of vital investment sectors including real estate development, property management, infrastructure and utilities, maritime, and hospitality related businesses.
Pursuant to the Emiri Decree No 17 of 2004, the Company has been provided with a right to develop an island off the shore of Qatar for the sale and/or lease of properties. The Company has ever since been engaged in the development of "The Pearl-Qatar project", having completed reclamation of land covering an area of approximately 985 acres (4.2 million square meters) into a manmade island and development of the island into various districts comprising housing luxury apartments, beachfront villas, town homes, penthouses, retail shopping stores, five star hotels, marinas and public utilities such as a school and hospital with related infrastructure and community facilities. The reclamation and development of the land have been performed on a mix use basis and were accomplished in 2011.
UDC INVESTORS RELATIONS
Follow our latest Share Price, Key Financials, Presentations, Disclosures, Press Releases, Annual and Quarterly Reports on the Go.
Download the UDC IR App from the Apple Store and Google Play
LATEST FINANCIAL REPORTS
Annual Reports
Financial News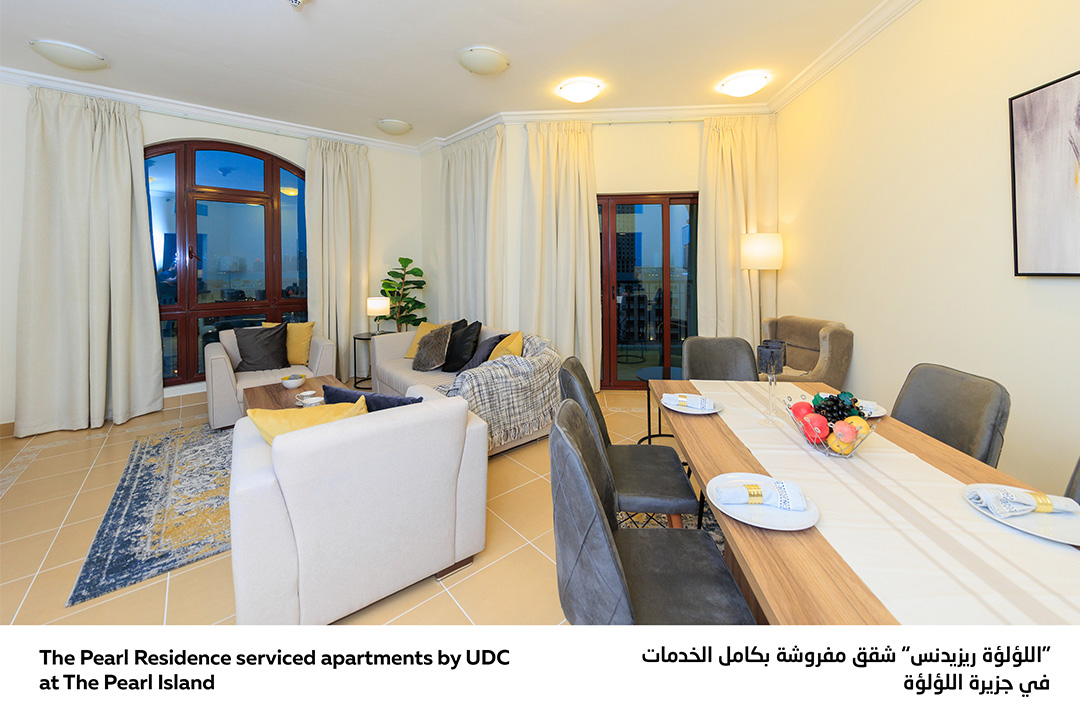 June 19, 2022
UDC nears full rental occupancy at The Pearl Island
Read More